Many Americans have experienced a dramatic shift in work style since the start of the coronavirus pandemic, with employees moving to work-from-home in record numbers or stopping work entirely while facilities were closed. Many businesses have now resumed operations, but these changes continue to affect the lives of workers across the country. These have been tough times for many, not least because of the added health and safety risks that come from such a change in work environment and style.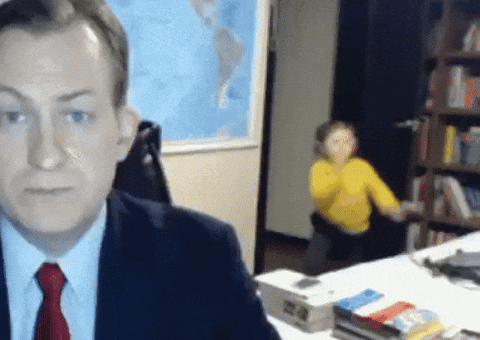 Ergonomic factors were already a leading cause of workplace injuries, and without the consistent reinforcement of ergonomic practices, home-based employees risk being sidelined by discomfort, pain, and musculoskeletal disorders. Likewise, workers returning to the job after a long break are likely to experience ergonomic stress stemming from a lack of activity and lost body conditioning. With so much stress placed on employees of all types, it's easy to imagine how injury risks could increase—especially for workers situated outside the office or those returning from being off the job for 6-8 weeks. All these factors mean that good ergonomics have never been more important to keeping employees safe.
In the inaugural episode of DORN's Injury Prevention Academy Podcast, host Melissa Peters is joined by DORN ergonomist Kate DeMoss to discuss the challenges of ergonomics in working from home.
Sharing insights gathered over years of experience in workplace safety, Kate offers a variety of work-from-home tips to help employees avoid pain and discomfort, along with analysis and commentary on the most common problems in home office ergonomics. Adjustments to the home workspace—whether employees are working at a desk, table, or countertop—support workers' bodies through stress that can easily lead to poor posture and body mechanics. Ergonomics for working from home can help employees avoid discomfort and pain while also saving their employers hundreds of thousands of dollars in costs related to absenteeism, workers' comp and lost productivity.
Learn about DORN's Virtual Home and On-Site Office Ergonomic Evaluation Service.
Learn about DORN's Virtual Self-Care Massage Training.
Listen here or subscribe to DORN Companies on YouTube to catch new episodes of the DORN Injury Prevention podcast as they are released.
Enjoy this article? Don't forget to share.
About the Author
Say Goodbye
to employees' pain, high healthcare and workers' compensation claims and costs.
Learn more