At DORN Companies, we are committed to helping employers implement Total Worker Health®, a holistic strategy that creates and fosters safe and PainFree workplaces and employees.
When we encounter thought leaders in the risk, safety, and wellness industries who share our common philosophy, we strive to learn from their experience and incorporate their knowledge into a broader understanding of the issues we address every day. Linda Light is one such individual. Having worked for over 20 years helping companies adopt holistic worker safety and wellness solutions, Linda has developed programs and initiatives that are custom-tailored to specific worksites and workforce demographics, utilizing a Body, Behavior, and Environment approach to inform her solutions.
I hope you'll enjoy Linda's insights into workplace safety and wellness.
Kevin Lombardo
Do you Have a Total Worker Health® and Safety Program?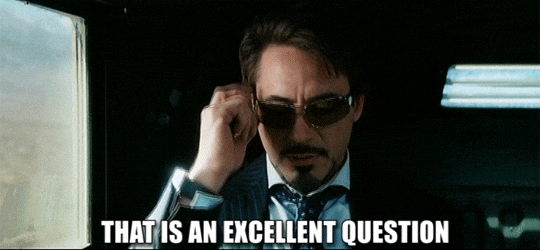 "Traditional occupational safety and health protection programs have primarily concentrated on ensuring that work is safe and that workers are protected from the harms that arise from the work itself." I am a safety trainer by profession, but I also have a healthcare background. Because of my profession, I talk a lot about the business needs for occupational safety and health programs and not so much about the employee wellness side.
People, the human capital in your business, are your most valuable assets; so even more important than having both of these elements is how you marry your safety and health program with your wellness program. In other words, it is about approaching it as a "total" worker health and safety program, not as a safety program separate from a wellness program.
Keeping workers safe is the foundation of your business. A "total" worker health and safety program goes much further. It is a more holistic understanding of the factors that contribute to a worker's well-being, not just focusing on the work itself. By that, I mean, there are risk factors in the workplace that can contribute to health problems that we typically assume are not related to the job or work that we do. But that isn't always the case. There are work-related risk factors for sleep disorders, cardiovascular disease, depression, and obesity. Having a more holistic approach focuses on how the workplace environment can help reduce these factors and improve overall worker well-being.
Musculoskeletal Disorders Example
Let's look at musculoskeletal disorders (MSDs), one of the leading causes of lost workday injury and illness across industries, and how a "total" worker health and safety approach can apply.
Musculoskeletal disorders affect the muscles, nerves, and tendons. Exposing employees to known risks increases the chance that they will suffer an injury. Two of the most common types are carpal tunnel syndrome and tendonitis.
Risks may include:
Lifting heavy items
Bending
Reaching overhead
Working in awkward body positions
Repetitive tasks
Now, let's look at how we can apply a principle such as ergonomics so that it applies from a safety and health perspective as well as a wellness perspective.
The definition of ergonomics is quite simply "human engineering." This might include looking at things such as equipment design, workstation design and work processes (i.e., how much can someone in a specific position lift).
Occupational Safety and Health Perspective
Applying ergonomics principles to the work environment may mean you design the workstation or equipment to better fit the worker, limit the amount of weight and or time an employee can lift and provide specific procedures on how to lift objects. You provide employees with the tools and processes to do the work safely and in a safe environment. Reducing ergonomic risk factors or implementing the right controls can help prevent MSD types of injuries.
Employee Wellness Perspective
If we only look at applying ergonomics principles from a safety perspective, we miss out on the other benefits we can reap. For instance,
Lacking a focus on ergonomics can impact the quality of the work being done. Employees get fatigued and may not perform their work as trained. Using proper ergonomic controls lessens muscle fatigue and increases productivity.
Designing a workstation and work processes to fit a job and/or a person can improve productivity and prevent MSDs which can also impact the employee's personal life.
Providing employees education on related health conditions, such as arthritis, and ways to self-manage their care off the job can keep healthcare costs and workman's compensation costs down.
Reinforcing safe work practices until they become habits that transfer to employees' personal lives and doing personal chores that impact overall wellness.
Reinforcing and providing opportunities at work to develop personal health habits, like stretching, exercise classes, weight loss programs will impact both health insurance and worker compensation costs through reduced injuries and illnesses.
Ergonomics Improvement Process
Bottom line, in a total worker health and safety approach, this means developing an ergonomics improvement process. That means: identifying risk factors, putting control measures into place and gathering data to continually improve the process and looking at the impacts from both a worker safety perspective as well as an employee wellness perspective.
A sampling of questions to consider includes things such as
How is productivity affected?
Do we have the right policies and procedures in place to ensure worker safety?
What hazards are present? What controls have been identified?
What injuries are occurring?
How have the policies and procedures affected the type and number of injuries?
Have employees received the right training?
Have these policies and procedures impacted your employees' healthcare costs? Workman's compensation costs?
Benefits of a Blended Approach to Employee Safety, Health and Wellness
Minimize the number of injuries occurring
Reduce the impact and cost of injuries and illness
Better able to control healthcare costs at both the company level and the employee level
Find new solutions to issues related to worker safety, health and wellness
Enjoy this article? Don't forget to share.
About the Author
Say Goodbye
to employees' pain, high healthcare and workers' compensation claims and costs.
Learn more