As the COVID-19 outbreak progresses in the United States and all across the globe, businesses and organizations are looking for ways to keep operations running and maintain economic stability while also caring for and protecting the health and safety of their employees. While many companies and agencies are shutting down and sending workers home, many can't follow suit due to the essential nature of their work. In other situations, volume is ramping up to meet societal needs. In these times, it's more important than ever to stay focused on safety—with workforces across the nation depleted by the effects of the coronavirus and many employees needing to take time away from work to be with children or family, businesses can't afford to lose more workers to injuries and illness.
Safety managers may need to get creative with their programs and support services for employees. Though on-site services may be hampered by public health guidelines, workers who are asked to come into your facilities will need extra support in the coming weeks and months. Here are a few key tactics to help keep workers stay healthy and safe on the job, along with some strategies for virtual safety engagement to reinforce best safety practices when employees are off-site.
Keeping the Workplace Healthy
Teach proper hand-washing technique and encourage frequent washing
According to public health officials, washing your hands is the simplest, most effective way that an individual can help prevent the spread of disease. Employees should be encouraged to wash their hands often throughout their shift, scrubbing for at least 20 seconds per wash. Employers: make sure you're stocked on hand soap.
Educate employees on the importance of social distancing
Experts from US government organizations and global health agencies have strongly recommended that people practice social distancing to slow the transmission of the virus and flatten the curve to prevent health care facilities from being overwhelmed. Encourage your workers to avoid public gatherings and stay home except when absolutely necessary. Employers can also implement policies to cancel in-person meetings and conduct as much business as possible via phone or internet.
Designate a health crisis response team
To ensure your operations are being updated with the latest recommendations and strategies for safety and disease prevention, appoint a team of staff dedicated to managing your company's response to the crisis. This team should be in charge of cleaning and disinfecting facilities, as well as monitoring the workplace for signs of illness and communicating policies and updates with workers.
Communicate with employees
Keeping in constant communication with your employees is a good way to instill confidence that their employer is taking the coronavirus crisis seriously. Daily updates can help employees stay on top of health recommendations and new safety practices as they are released by public health officials and your organization's leadership.
Virtual Services to Support Health & Safety
Because of the rapidly changing situation around the COVID-19 outbreak, many of the safety and health services that you provide to your employees on-site may be temporarily halted or unavailable as providers make their own adjustments to their operations. In these cases, virtual services can provide essential support for workers and help reinforce the safety practices you've worked hard to establish during less challenging times.
Safety Apps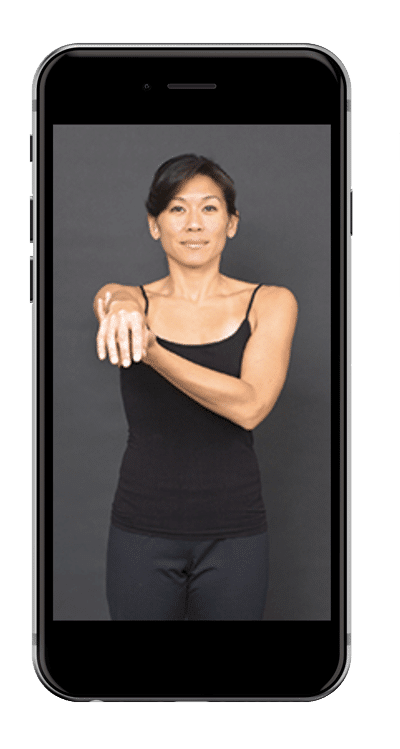 Encourage workers to use self-care apps that provide health and fitness support even when employees are at home. For example, the DORN On-the-Go safety app gives workers access to a database of exercises that they can perform from home, reinforcing proper mechanics and body movements. Your employees may not be going to the gym any time soon, but they can keep their bodies in shape and their immune systems strong even when they're practicing social distancing from home.
Desktop Ergonomics
Many office employees may have already been sent away from the office to work from home, but that doesn't mean their risk of injury is gone. Software like Healthy Working™ offers real-time support for office-, desktop-, and laptop-based employees, many of whom will be doing their work outside the usual supervision that would help reinforce healthy ergonomic practices.
Bio-Ergo Wearables
From simple fatigue-monitoring devices worn on the wrist to full work suits embedded with sensors, wearable systems can help employers stay on top of any health and safety issues their employees may be facing on the job. Implementing wearable devices can provide a wealth of data to your safety management team that will help you isolate risky tasks and behaviors and save on injury costs.
Predictive Safety Tools
Another software-based solution called AlertMeter can help you deal with the increased levels and reports of fatigue that may occur during this public health event. Work leads to fatigue in the best of times, so keeping an eye on your workers' alertness and energy levels now may prevent an uptick in incidents and costs associated with fatigue. Shift workers, whose schedules already put them at risk of fatigue, will likely see their hours rearranged as things progress, and they'll need extra support from management during this time.
On-site Therapies
If you're maintaining normal operations, it's never been more important to keep your employees pain-free at work. A recent case study from 2019 indicated that just five or six sessions can provide pain relief for workers, with an average cost of under $300 per area of concern versus an average of $20,000 or more for a soft tissue injury.
We're all feeling the stress and anxiety at an all-time high right now, which makes this an ideal time to focus on promoting wellness, health, and safety among your teams. Taking that extra step now could prevent some major headaches in the future. The safety and injury professionals at DORN will be with you every step of the way through this crisis, bringing you the latest news and guidance on maintaining a safe and functional workforce today and in the future.
Enjoy this article? Don't forget to share.
About the Author
Say Goodbye
to employees' pain, high healthcare and workers' compensation claims and costs.
Learn more