June is National Safety Month, an annual event sponsored by the National Safety Council intended to promote sharing of knowledge and resources in the pursuit of keeping America's workforce safe and injury-free. This year's observance is also the 25th anniversary of National Safety Month, and we applaud the NSC and congratulate all leaders and organizations in the world of workplace safety on their commitment to fostering better standards of wellness and safety for workers across industries.
National Safety Month arrives at a key moment this year. Not only have workplace deaths reached a peak not seen since 2007 (5,333 in 2019), but workplaces everywhere are also adjusting to new working conditions and striving to keep up with high demand from an economy fast gaining steam. The result is an expected rise in ergonomic injuries by as much as 16% over the next 12-18 months.
As organizations and enterprises across manufacturing, health care, transportation, and beyond strive to keep their workers safe and their overhead costs low, DORN remains committed to providing the best in ergonomic interventions, fatigue prevention, pain relief, virtual safety solutions, and more. We hope you'll follow along with us throughout June as we explore some of the most pressing topics in the world of workplace safety.
We're kicking off National Safety Month 2021 with ergonomic injuries: how they happen, who's vulnerable, and how safety leaders can prevent them at their organizations.
Addressing Ergonomic Injuries through Total Worker Health®
The Total Worker Health® approach developed by the National Institute for Occupational Health and Safety (NIOSH) provides a holistic framework for workplace safety that encompasses all of the physical, mental, and emotional factors that affect workers in their jobs and in their lives. Built on a hierarchy of interventions and controls that address high-risk work conditions, equipment, and workspaces, the Total Worker Health approach delivers training that empowers workers to monitor and maintain their wellness with the support of the employer.
When it comes to preventing ergonomic injuries, a strategy based on the Total Worker Health® framework can address risk in four key areas.
Fatigue & Stress Prevention
Workers become fatigued when they are unable to achieve sufficient restful sleep. Fatigue is a major driver of risk in workplaces, contributing to accidents and diminishing focus and productivity among employees. It's also closely linked to increased stress levels, creating a feedback loop that impairs motor function and increases injury risks.
A holistic approach to worker safety and wellness is the best way to prevent fatigue from causing injuries. Interventions can include changing schedules and rosters to minimize shift work as well as engineering controls that reduce the impact of an employee's daily tasks.
Demographic-Specific Ergonomic Risks
It's no secret that the workforce is generally getting older as the baby boomer generation postpones retirement, and that dynamic comes with its own set of risks. Older employees face a greater risk of ergonomic injuries than their younger counterparts, and recovery periods following an injury can be significantly longer the older the employee is. But the experience and skill that comes with employing older workers remain invaluable, and a Total Worker Health® approach can help by providing extra ergonomic support for older employees, training tailored to their physical needs, and scheduling practices that allow for rest and recovery.
Workplace Hazards
Risks in the workplace, whether from workstation arrangements, dangerous equipment, or inclement working conditions, can contribute to a range of costly ergonomic injuries. A holistic style of workplace assessment will take into account all factors present in the work environment, addressing ill-fitting or outdated equipment, spills, electrical or chemical hazards, and excessively hot or cold conditions. Both administrative and engineering controls are key for reducing hazards.
Leadership
The success of any workplace safety program depends first and foremost on buy-in from leadership, both at the departmental level and in the executive suite. It's incumbent upon executives and EHS managers to foster a culture of wellness that engages with the specific needs of employees while addressing the many risk factors that can lead to ergonomic injuries. Fortunately, the Total Worker Health approach is built to keep leadership intimately involved in all safety decisions, helping keep management invested in the safety and wellness of their workers.
Conclusion
Ergonomic risk remains a major source of concern for employers and safety leaders, and with injury rates likely to increase, a wide-ranging, multi-pronged safety program has never been more important. With the Total Worker Health framework, employers eliminate risk at the source while helping workers stay safe, engaged, and productive.
Want to learn more about the Total Worker Health® approach and preventing ergonomic injuries? Attend a special webinar with DORN Companies on implementing TWH solutions in your workplace. Click below to register.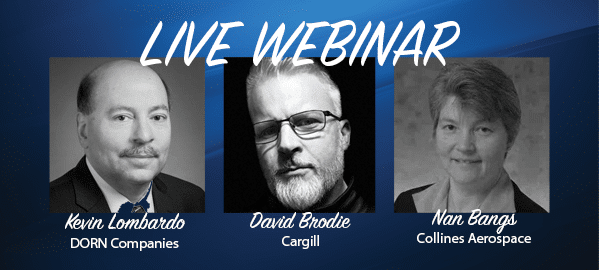 *Total Worker Health is a registered trademark of the U.S. Department of Health and Human Services (HHS). Participation by DORN Companies does not imply endorsement by HHS, the Centers for Disease Control and Prevention, or the National Institute for Occupational Safety and Health.
Enjoy this article? Don't forget to share.
About the Author
Say Goodbye
to employees' pain, high healthcare and workers' compensation claims and costs.
Learn more