This blog appears ahead of the California Workers' Compensation and Risk Conference. Join us at booth #37, this September 5-7 at the Monarch Beach Resort, where we'll be sharing our strategies for cutting workers' comp costs and mitigating injury risks. Stop by for a chance to win $250 in cash and a Bonnie-and-Clyde-style photo.
The Costs of Workers' Compensation to Employers
It's no secret among HR professionals and administrators that workers' comp can be one of the costliest parts of running a business. Researchers estimate that nationwide, costs from workers' compensation claims reach around $250 billion, a huge drain on enterprise capital and a major motivating factor in the need to cut costs across all phases of business. Employers in industries such as manufacturing, healthcare, and the energy sector are especially vulnerable to these financial pressures, since their workers are generally more prone to injuries that lead to workers' comp claims.
To illustrate the scope of the problem, researchers at the Colorado School of Public Health reported that in 2013, more than three million non-fatal injuries occurred at workplaces across the United States. Additionally, over 4,000 injuries occurred that led to death. Fatalities and severe injuries are obviously the worst of the problem, but even minor injuries and chronic symptoms can be incredibly costly to employers.
However, in today's age of modern healthcare and the wealth of information now available on wellness and safety, it's almost inconceivable that an organization would ignore the array of tools that can mitigate the worker safety problem. From improved technology to the availability of ergonomics and workplace risk specialists, the arsenal of on-site options for increasing safety and preventing injuries has never been stronger. Here's how several major enterprises around the nation have worked to combat injuries and claims costs by using innovative on-site strategies.
Case Studies on Beating Workers' Comp Costs
Walt Disney World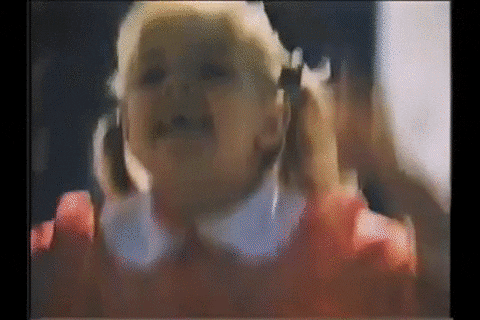 Disney is one of the nation's largest employers, from theme parks to creative studios to the multitude of sub-corporations under the famous company's name. For most, though, Walt Disney World in Orlando, Florida remains a hallmark of the Disney name. The park employs some 75,000 cast members, filling roles at every level of the attraction to create a seamless and immersive guest experience.
With a fully on-site staff for managing claims and the human resources side of the business, Disney World maintains a high degree of oversight of safety issues at the park. First and foremost, Disney has created on-site health care initiatives for their cast members, including an on-site emergency medical facility for treating injuries quickly and efficiently. There's even a fitness center on the Disney World campus so that cast members can be encouraged to work out and remain physically fit, an important factor in reducing workplace injuries. The company also performs routine safety checks throughout the park in order to evaluate possible hazards and gain a full understanding of each cast member's workspace. These on-site benefits combine with rigorous training programs for new cast members that focus on knowing the environment and understanding best practices for all types of work, and represent an excellent example of how proactive health measures can keep companies ahead of rising costs.
Bedding Manufacturer
Starting in 2015, a bedding manufacturer began implementing a series of on-site therapies designed to address the company's high occurrence of musculoskeletal disorders (MSDs), which were driving significant costs from both treatment and workers' comp claims. Strain, sprain, and overexertion injuries had become commonplace at the company, despite having contracted with an outside provider for a wellness initiative in the past. Average claim costs had risen above $57,000 per claim.
Throughout the course of a year, the bedding manufacturer introduced on-site solutions at 15 sites nationwide. Manual therapy formed a cornerstone of the new program, with on-site specialists delivering hands-on muscle treatments aimed at reducing pain and improving mobility. Coaching and observation were brought into the fold in order to analyze worker behaviors and techniques to isolate risky behaviors and correct poor mechanics in real-time. Ergonomic assessments were performed at all sites in order to identify hazards in the work environment and at individual workstations, and the company introduced pre-shift stretching protocols to prepare workers for their tasks. Finally, rigorous new training programs helped employees understand how to avoid injuries while on the job.
After two years with the new programs, the bedding manufacturer saw a 61% decrease in absenteeism, along with a huge reduction in workers' compensation claims. The company saved an estimated $3 million in costs, demonstrating just how powerful a proactive approach to wellness can be.
Skilled Nursing and Rehabilitation Center
An innovative approach to technology in the workplace helped a nursing home in Cleveland, Ohio mitigate injury risks to its staff. Nurses and nurse's assistants are among the most frequent sufferers of workplace injuries, due in large part to the physical strain required in moving patients who lack independent mobility. Back injuries and other overexertion incidents are extremely common among medical providers, leading to an abundance of missed work days and staggering workers' comp claims.
After seeing aides routinely injured while assisting patients, the facility decided to invest in improvements to on-site technology. It took a relatively modest investment of $116,000 to replace old beds with electric hospital beds, along with mechanized ceiling lifts that would move patients from their bed to a wheelchair, removing the considerable strain of bending to lift an individual—the most common cause of injury to nursing aides.
The results were immediate and significant. After paying an average of $140,000 per year in workers' compensation claims, the facility reported an average of just $4,000 per year in claims following introduction of the new technology. This strategy has become commonplace in nursing homes and skilled nursing facilities across the country.
Conclusion
While these examples come from diverse industries and address a range of specific health conditions, the common thread of cost reduction via on-site implementation remains compelling. Data shows that organizations who make safety and wellness a priority are likely to see an average ROI of over 600%, proving that investment and engagement with worker health is not just good for the individual worker—it's an essential strategy for any company looking for a healthier financial outlook.
Enjoy this article? Don't forget to share.
About the Author
Say Goodbye
to employees' pain, high healthcare and workers' compensation claims and costs.
Learn more